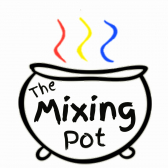 Painting Events
Fun, social get togethers designed to unleash your creativity. At each event you will be guided step by step to produce a specific painting by myself but there are no hard, fast rules.
You will be actively encouraged to explore your own ideas, colour schemes and content, We offer tips and techniques and are on hand to answer any questions but you remain the master of your creation. The truth is there is no right or wrong way to paint, how boring would it be if everyone produced identicl paintings! Your work is as unique as you are and every piece is one-of-a-kind.
Absolutely no experience is necessary. Perfect for beginners and anyone just wanting to have a dabble but dont quite know where to start. Each month we will explore different topics, techniques and textures, These events are fun and suitable for everyone. Come alone and make new friends or bring a friend or family member. Ideal for groups, work colleagues, team building, hen parties and celebrations.