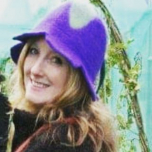 Welcome.
Thank you for visiting my website.
Hello! My name is Allison WIld, I am an artist based in the North West of the UK on the outskirts of Manchester. For the past few years my work has been primarily focused on producing portraits. These days I mostly use oil on canvas but a lot of my earlier work was produced using acrylics.
Please have a browse through my GALLERY, an eclectic collection ranging from mythology to family portraits.
This Year I will be continuing to produce my Mini-paintings as well as focusing on doing more Pet Portraits, Aerial Vews and Landscapes. Please check in regularly to see my latest work.
COMMISSIONS
I AM NOW TAKING ORDERS FOR EASTER 2023 If you are interested in having an original piece of art commissioned, either for yourself or as a gift to a family member or friend, please contact me via my contacts page. I will get back to you ASAP with a price and timescale.
::NEW:: GIFT VOUCHERS
Gift vouchers are now available.
They make a perfect gift and can be redeemed against a commissioned piece of art, or any of the items available in my SHOP.