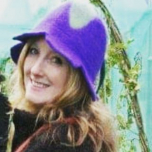 Welcome.
Thank you for visiting my website.
Hello! My name is Allison WIld, I am an artist based in the North West of the UK on the outskirts of Manchester. For the past few years my work has been primarily focused on producing portraits. These days I mainly use oil paints on canvas but a lot of my earlier work was produced using acrylics.
Please have a browse through my GALLERY, an eclectic collection ranging from mythology to family portraits.
Since July 2022, I have been busy working on setting up art classes...
THE MIXING POT ART EVENTS
I hold classes at various venues in Tameside. They are suitable for everyone including beginners. All equipment is supplied and you will be guided every step on the way in producing your work of art.
For more information, please go the EVENTS section in my listing for class details.
COMMISSIONS
I AM NOW TAKING ORDERS FOR
CHRISTMAS 2023 If you are interested in having an original piece of art commissioned, either for yourself or as a gift to a family member or friend, please contact me via my contacts page. I will get back to you ASAP with a price and timescale.
::NEW:: GIFT VOUCHERS
Gift vouchers are now available.
They make a perfect gift and can be redeemed against items for sale, classes or a commissioned piece of art.